News
Welcome Back to WALGA Preferred Supplier List
23 June 2020

Palmer Civil Construction is pleased to back on WALGA Preferred Supplier list. Palmer Civil Construction is recognised as a preferred contractor in Western Australia.
We provide quality contract management services not only to the Great Southern Region but to the whole of Western Australia such as Road Building Construction, Bulk Earthworks, Road Profiling Stabilisation Services, Wet and Dry Plant & Equipment Hire and Material Processing (Crushing and Screening).
New Certification for Palmer Civil Construction
22 June 2020

Palmer Civil Construction is proud to announce the merger of Occupational Health and Safety Management System from AS/NZ 4801 to ISO 45001:2018 last December 2019.
The standard is based on OSHAS 18001, conventions and guidelines of the International Labour Organisation including ILO OSH 2001 and national standards. ISO 45001 follows the High-level structure of other ISO Standards, such as ISO 9001:2015 and ISO 14001:2015, which makes integrations of these standards much easier.
As of now, Palmer Civil Construction is holding the three (3) high level standard name as ISO 9001:2015 for Quality Management System, ISO 14001:2015 for Environmental Management System and the latest one is ISO 45001:2018 for Occupational Health and Safety Management System as part of Integrated Management System.
Kohoe Meyers - Liberty Fuel McKail Site
05 July 2019
Road Widening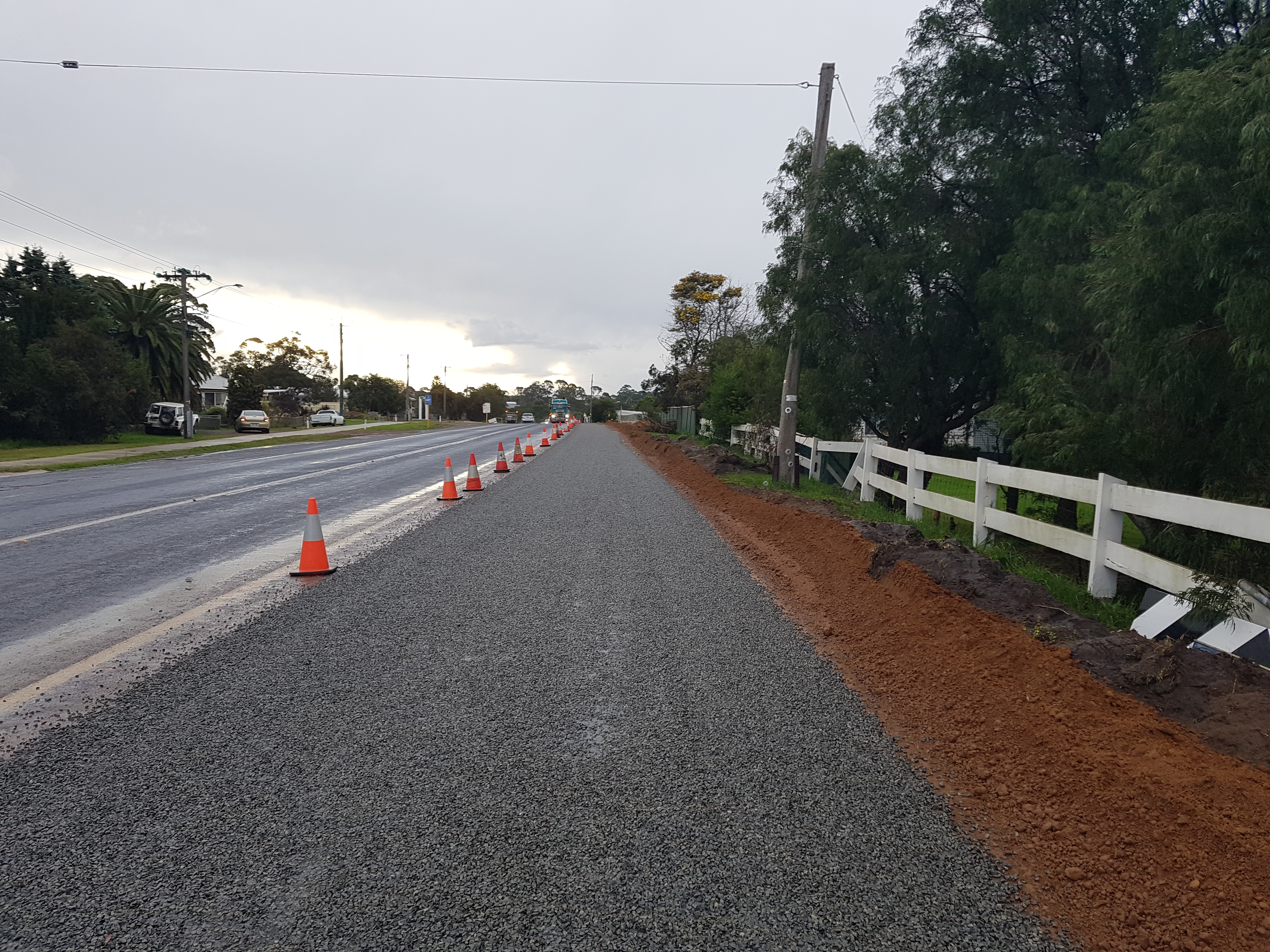 Construction and all the associated works for the road widening in accordance with the plans and specified. This includes the construction of approximately:
1,217 m2 of sealed road
548 m2 of concrete crossovers
340m of kerb
Shire of Northam Contract Award 2019
05 July 2019
O'Neil Road and Shoulder Reconstruction
Shire of Northam is located 96 kms away from Perth.
The scope of works includes bit not limited to reconstruction of shoulders of O'Neil road from SLK 0.00 to 1.1 both sides and reconstruction of existing road section within the same SLK. The scope includes reinstatement of V-drains along the reconstructed shoulder and repair of seal edge.
Site clearing
Disposal of surplus and unusable material
Shoulder reconstruction that ripped of and allow 150mm thick imported 2% cement stabilised gravel and as per Main Roads Specification passed
Reinstate V-Drains
Road Reconstruction
Seal edge repair
Nevaeh Macintyre Fund Raising Effort
09 August 2018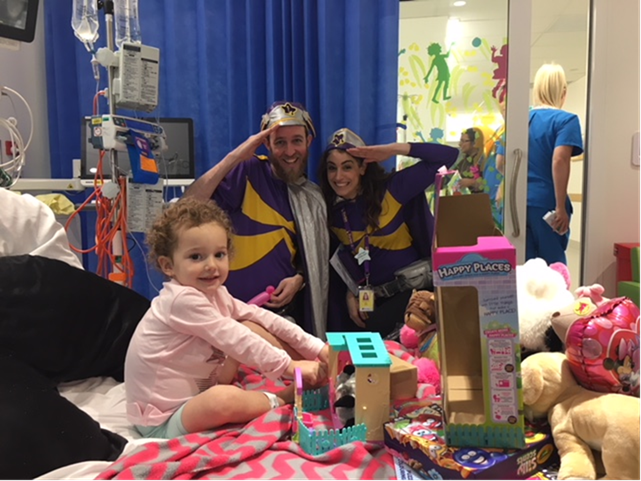 Palmer Civil Construction has donated to the cause of Neveah Rennae Macintyre. Nevaeh has recently been diagnosed with Stage 4 Neuroblastoma or stomach cancer. The cancer is in her bones and her bone marrow. Nevaeh will require extensive chemotherapy to help her fight the disease.
On behalf of everyone at Palmer Civil Construction, we wish her all the best with her treatment.
Donations can be deposited at;
Nevaeh Rennae Macintyre
Bendigo Bank
BSB: 633 000
Acc No: 161197132
Ravensthorpe Contract Award WANDRRA 2017
12 July 2018
Palmer Civil Construction was awarded Package 16 of the WANDRRA 2017 works, by the Shire of Ravensthorpe.
The works will be undertaken on Elverdton Rd, Horner Rd, Jerdacuttup Rd, Mason Bay Rd, Maydon Rd and Tamarine Rd.
The scope of works include;
Reinstatement of side and outfall drains to the existing lines and levels;
Shoulder repairs, including subgrade compaction, basecourse placement and compaction;
Pavement repairs, including reworking subgrade and supply and placement of basecourse material;
Gravel resheet, including supply, placement and compaction of the gravel;
Road reconstruction; where warranted to include all above from back-slope to back-slope
Headwall repairs, including reinstatement to their original location, repairing open joints with mortar and reinstatement to the culvert inlet / outfall areas; and
Clearing of culverts, including removing any debris/silt and flushing silt from the culverts, including culvert inlet / outfall areas.